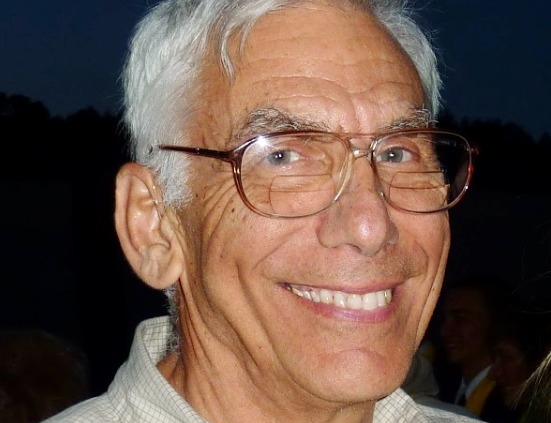 WHO WE ARE | JOHN DALSIMER
Welcome to our newer series on the Florida Impact to End Hunger blog where we highlight our wonderful group of board members and team with a brief interview. This time around, we look to board treasurer John Dalsimer, who is also the Regional Director of Florida Life Care Residents Association.
How long have you lived in Florida and what has kept you in the Sunshine State?
I moved to Florida from the Philadelphia area that I had spent the last 68 years of my life there. I moved to a Life Care Continuing Care Community- John Knox Village in Pompano Beach, Florida.
What did you do for a living and what life experiences do you think led you to your field?
In the 60s, I was a CPA with a national firm. In the 70s, I ran a medical publishing company. In the 80s, I ran a manufacturing company. During that time, I started Community Accountants, a not-for-profit that provides free accounting services to small businesses, small not-for-profit organizations, and did several 100 Federal and Pennsylvania tax returns for individuals in low-income neighborhoods. Also, I helped start Accountants for the Public Interest, a national not-for-profit organization that started organizations in 13 states like Community Accountants. I retired in 1988 and lectured on financial management and board development.
When and why did you join the Florida Impact to End Hunger (FITEH) board?
I joined the board in August 2018 because they needed a treasurer, and my background made me think I could add something to the board and CEO. I also had contact with the former CEO, Debra Susie, and I was impressed with Florida Impact.
What has been a highlight while being on the board so far?
Learning about and seeing firsthand the work of Florida Impact to End Hunger and working with the Board and Staff.
Any fun facts about yourself or hobbies you enjoy?
I was a non-observing Jew and I attended Quaker Meeting for 25 years and was Treasurer of the Monthly Meeting and also the Philadelphia Yearly Meeting. Fortunately, I have been married to Diane Dalsimer for many years and we have traveled in all 50 states and in 82 countries, played doubles tennis together for 13 years, but had to give that up when our knees gave out. We are very active at John Knox Village and Diane is the current president of the state board of the Life Care Residents Association, which I was during 2008 to 2011. Diane is the trustee of an uncle of her's will and she did contribute to Florida Impact for several years and that is how I connect with them.
http://floridaimpact.org/wp-content/uploads/2023/09/John-Dalsimer.jpg
551
551
lcameron
http://floridaimpact.org.c1.previewmysite.com/wp-content/uploads/2023/09/florida-impact-logo-300x70.png
lcameron
2020-09-10 09:00:22
2023-09-14 23:03:57
WHO WE ARE | JOHN DALSIMER