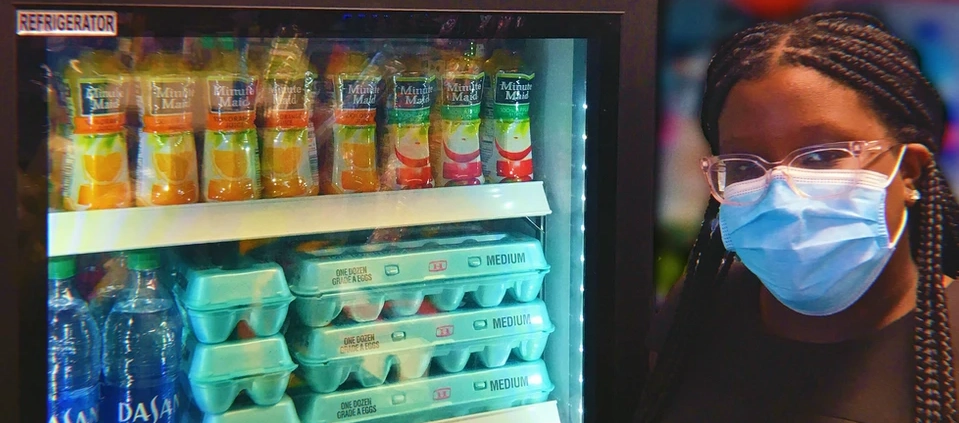 HOW YOU CAN MAKE AN IMPACT | A WORD FROM RANIYA MIMS
This fall was full of new beginnings. As a new intern working with REACH and Florida Impact to End Hunger, I had to hit the ground running the first day on the job! I was excited to start working on the different projects that were already active, like the Miami Gardens Healthy Corner Stores Project and ventures that were soon to come.
I have lived in Miami Gardens my whole life and have never been to any of the stores that we have partnered with. Visiting those stores and working with the store owners has made this continuous experience one that has been and will go on to be very beneficial for the community.
I am working on trying to get fresh, healthier items into our local grocery/corner stores so that Miami Gardens residents who are disadvantaged can have that choice to have better food options in their individual households.
In the upcoming year, we will take the Miami Gardens Healthy Corner Stores Project even further after the recent passage of the official healthy corner store designation policy. With this new policy, we will be able to bring more stores into the project and create long-term initiatives that would expand our reach in different parts of Miami Gardens.
I truly believe that the work I am doing is important for the community. The part I play only addresses a small portion of the bigger issue of food disparity within the area that needs to be addressed. My only ask is that people acknowledge these issues and be proactive in the change they want to see. There is so much to be done!
One way to get involved is to give a donation. Anything is something, whether it is big or small. I know we are in a pandemic, but that is even more reason to give and make an impact for those that have been struggling the most. We want to further introduce fresh produce in the stores at affordable prices for city residents, but Florida Impact to End Hunger needs funding to do that. Please visit www.floridaimpact.org/donate to gift a donation and help Florida's families.
"There is no power for change greater than a community discovering what it cares about" – Margaret J. Wheatly
Raniya Mims
REACH Intern
Florida Impact to End Hunger
http://floridaimpact.org/wp-content/uploads/2023/09/Raniya-Mims.webp
1025
959
lcameron
http://floridaimpact.org.c1.previewmysite.com/wp-content/uploads/2023/09/florida-impact-logo-300x70.png
lcameron
2020-12-10 09:00:53
2023-09-14 23:12:01
HOW YOU CAN MAKE AN IMPACT | A WORD FROM RANIYA MIMS